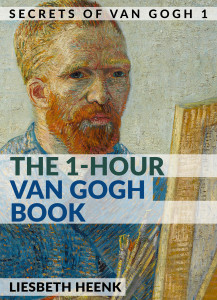 Are you are interested in Van Gogh paintings, but lack the knowledge to fully appreciate them? In case you only wish to spend one hour of your time to learn the most interesting facts about Van Gogh's fascinating life and work, this is your book.
In The 1-Hour Van Gogh Book, I bring to life the art and personality of Vincent van Gogh. You will discover how Van Gogh made his masterpieces, how he struggled trying to become a successful artist, how his illness impacted his work, and what happpened with his large collection of paintings after he died, and much more. It is my hope that this introduction will enable you to fully appreciate the beauty of Van Gogh when you are eye to eye with them.
Although I am an art historian and am used to reading books full of jargon, I very much dislike pretentious books, so I wrote this introduction without using any art historical jargon. The book is kept as concise as possible, without however compromising the historical accuracy. You won't find many dry facts, just engaging text that hopefully makes you look at Van Gogh paintings and at the artist as a human being in a different way.
You can download The 1-Hour Van Gogh Book now
Available as Kindle eBook and paperback

"How delightful it is, then that her writing does not hold an academic platform, but is a great read that serves up a vivid portrayal of Van Gogh's life – particularly for those who are a student of the arts or Van Gogh."