As a Dutch art historian, I started working as an assistant curator at the Kröller-Müller Museum in Otterlo after my studies in art history at the University of Leiden. This museum has a wonderful collection of Van Gogh paintings and drawings. Because of its famous collection (the second most important collection of Van Goghs in the world), this museum was the place where a large retrospective exhibition of his drawings was held in 1990. It was my privilege to work on this exhibition plus accompanying catalogue that commemorated the centenary of Van Gogh's death in 1890.
PhD at the Courtauld
After the Van Gogh retrospective, I moved to London where I wrote my dissertation at the Courtauld Institute of Art, under the supervision of John House. The topic of the research was Van Gogh's drawings: an analysis of their function and uses. This PhD thesis is available on amazon, and for Dutch customers on bol.com.
For this research, I investigated and mapped almost all Van Gogh drawings in public and private collections. This came down to about a thousand drawings in total. The research and travels brought me to special places around the world with special Van Gogh collectors; one had his Van Gogh drawing hanging nonchalantly behind the door, the other had painstakingly put it into a safe, waiting for its value to increase.
Christie's in London
The PhD thesis wasn't fully finished yet when I joined the Print Department at Christie's in London. Although I had always seen myself as a 'proper' art historian, I was attracted to the excitement of the international auction world, and took the job offered.
I got assigned a part of Europe to value prints of all ages from Rembrandt, Van Goghs to Andy Warhols, and to get them in for auction in London. My areas included France, Italy, the Benelux, Scandinavia, Estonia and Israel. I learned a lot, not in the least from experienced colleagues, and how things work in the Christie's world..!
Despite the hectic pace of the Print Department, and the busy traveling schedule, I somehow managed to completed the doctorate. Weekend after weekend, I cycled to King Street to catalogue prints, and was dropped off by a taxi at my little apartment late at night, in a dodgy area north of Kings Cross. Being Dutch, I have always found it important to keep both feet on the ground..!
Working in the international auction world, which involves a lot of traveling, very much appealed to me. What's better than being able to do a valuation at a gallery in Jerusalem, looking out over the walls of the old city and its shining golden dome, and attending an outdoor concert by Zubin Mehta in the evening? Or to fly to Finland to value some Matisses, Picasso's and Miro's in the fog, high up north in a log cabin?
After four years I returned to Holland where I served as an art advisor for a year, and finished writing the catalogue raisonné on prints by Howard Hodgkin. That year, I also made a Rembrandt exhibition plus accompanying catalogue for the Rembrandt House Museum in Amsterdam.
Business Development at Sotheby's Amsterdam

After the intermediate year, I started working at Sotheby's in Amsterdam as director of Business Development. Again a wonderful time, even though it was a quieter 9 to 5 job,  writing auction proposals, and co-ordinating special 'single owner sales' such as the Elephants of Prince Bernhard, the Collection of Boudewijn Büch, the Collection of the late Frits Philips and the valuation of the collection of Queen Juliana, the late Dutch Queen. During my nine years at Sotheby's, I had two daughters. If I had had a boy, he would have been named either David or Vincent (..). Just a beautiful name, right?!
Independent author and curator

After having exercised this job for 9 years, I set up my own business and worked as interim manager at the Royal Palace on Dam Square in Amsterdam. I still look at my name tag, with the coat of arms of the queen in embossing on it, with joy and a certain pride..!
Van Gogh

Meanwhile, Van Gogh came back into my life. I was asked to help getting drawings and pictures in for  the Van Gogh exhibition in Rome in 2011, organized by Dr Connie Homburg. The exhibition at the Complesso de Vittoriano was visited by more than 500,000 people.
I greatly enjoy my independency. Being my own boss and scheduling my own time is wonderful. In 2013 I wrote an exhibition catalogue for the Kröller-Müller museum in Otterlo, about "The development of Divisionism: From Seurat via Van Gogh (yep, him again!) to Mondrian." The exhibition travelled to Japan in 2014 and can be seen now in Verona (2016).  I do a lot of other things, such as publishing books, but I won't bother you with that..! See my website Amsterdam Publishers.
On a mission!
Art history is a wonderful profession, and if I had to choose an education again right now, I would probably choose the same one, although the practitioners of the profession sometimes take it too far. I occasionally think, WHO CARES!
For years, I sucked up all knowledge about Van Gogh like a sponge. Then the moment came when I realized that the knowledge actually hindered me when looking at Van Gogh's paintings or drawings.
I argue that the way we have been organizing exhibitions and informing the public for years needs to be done radically different. Whenever I visit a large exhibition with works of Van Goghs, I think of what the art critic Robert Hughes wrote about the big Van Gogh exhibition of 1984 in the Metropolitan Museum of Art in New York
"The general public, one may predict, will see very little. Its members will struggle for a peek through a milling scrum of backs; will be swept at full contemplation speed (about thirty seconds per image) through the galleries; will find their hope to experience van Gogh's art thwarted. Distanced from the work by crowds and railings, they may listen on their Acoustiguides to the Met's director, Philippe de Montebello, on the merits of the deceased. Then they will be decanted into the bazaar of postcards, date books, scarves – everything but limited-edition bronze ashtrays in the shape of the Holy Ear – that the Met provides as a coda. Finally, laden with souvenirs like visitors departing from Lourdes, they will go home. Vincent, we hardly knew ye." (Nothing if not critical, London, [1987] 1995, p. 142.)
The phenomenon of the exhibition catalogue seems to me something for art historians among themselves. How about connecting with the general art loving public? This is why I started writing the series Secrets of Van Gogh, intended for all of us eager to learn but who have no prior art historical knowledge of Van Gogh.
I want to share my knowledge about Van Gogh and make it accessible. Think of it as my mission! It's worth the effort to try and open the eyes of everyone to the extraordinary quality of Van Gogh's works. For all my books see my Amazon Author page. Don't be surprised if you find books that have nothing to do with art!
The series Secrets of Van Gogh consist of:
#1. The 1-Hour Van Gogh Book, a brief and t0-the-point introduction to Van Gogh's life and work.
Available in English (eBook and paperback), French, Spanish, Japanese and in Chinese
# 2. Van Gogh's Inner Struggle: Life concentrates on the Van Gogh's life, approach to his work and his mental illness. The book vividly shows that Van Gogh's life was no bed of roses, and contains enlightening quotes from the Van Gogh letters.
Available in English (eBook and paperback), French, Spanish, Japanese and in Chinese
# 3. Van Gogh Today – Short Stories is a book of fiction, containing eight short stories of lives that were touched in some way or another by the artist. They are a reflection of the power of his story, and why Van Gogh remains a timeless inspiration to all of us. The book is not about his paintings, but tells us about the relevance of the artist's life story for eight seemingly ordinary people.
Available in English (eBook and paperback), French and Spanish
# 4. Van Gogh in Love tells the story of Van Gogh's longing for love and a family, exploring the lesser-known area of his -not so- romantic life. As can perhaps be expected from an artist like Van Gogh, his choice of women was rather unconventional, favoring more mature companions, and pursuing relationships with women that were considered unsuitable.
Available in Dutch (eBook and paperback), English in Chinese
# 5. Van Gogh and Money focuses on Van Gogh's financial situation, a subject never explored before. The Van Gogh letters tell of an eternal lack of money, and the difficulties this created. But how poor was Van Gogh actually? It appears that he was only poor in light of his ambition.
Available in English (eBook and paperback) and in Chinese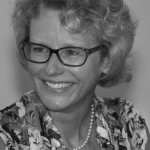 PRIVACY POLICY
This privacy policy is for www.secretsofvangogh.com and served by AMSTERDAM PUBLISHERS and governs the privacy of its users who choose to use it.
The policy sets out the different areas where user privacy is concerned and outlines the obligations & requirements of the users, the website and website owners. Furthermore the way this website processes, stores and protects user data and information will also be detailed within this policy.
The Website
This website and its owners take a proactive approach to user privacy and ensure the necessary steps are taken to protect the privacy of its users throughout their visiting experience. This website complies to all UK national laws and requirements for user privacy.
Use of Cookies
This website uses cookies to better the users experience while visiting the website. Where applicable this website uses a cookie control system allowing the user on their first visit to the website to allow or disallow the use of cookies on their computer / device. This complies with recent legislation requirements for websites to obtain explicit consent from users before leaving behind or reading files such as cookies on a user's computer / device.
Cookies are small files saved to the user's computers hard drive that track, save and store information about the user's interactions and usage of the website. This allows the website, through its server to provide the users with a tailored experience within this website.
Users are advised that if they wish to deny the use and saving of cookies from this website on to their computers hard drive they should take necessary steps within their web browsers security settings to block all cookies from this website and its external serving vendors.
This website uses tracking software to monitor its visitors to better understand how they use it. This software is provided by Google Analytics which uses cookies to track visitor usage. The software will save a cookie to your computers hard drive in order to track and monitor your engagement and usage of the website, but will not store, save or collect personal information.
Other cookies may be stored to your computers hard drive by external vendors when this website uses referral programs, sponsored links or adverts. Such cookies are used for conversion and referral tracking and typically expire after 30 days, though some may take longer. No personal information is stored, saved or collected.
Contact & Communication
Users contacting this website and/or its owners do so at their own discretion and provide any such personal details requested at their own risk. Your personal information is kept private and stored securely until a time it is no longer required or has no use, as detailed in the Data Protection Act 1998. Every effort has been made to ensure a safe and secure form to email submission process but advise users using such form to email processes that they do so at their own risk.
This website and its owners use any information submitted to provide you with further information about the products / services they offer or to assist you in answering any questions or queries you may have submitted. This includes using your details to subscribe you to any email newsletter program the website operates but only if this was made clear to you and your express permission was granted when submitting any form to email process. Or whereby you the consumer have previously purchased from or enquired about purchasing from the company a product or service that the email newsletter relates to. This is by no means an entire list of your user rights in regard to receiving email marketing material. Your details are not passed on to any third parties.
Email Newsletter
This website can operate an email newsletter program, used to inform subscribers about products and services supplied by this website. Users can subscribe through an online automated process should they wish to do so but do so at their own discretion. Some subscriptions may be manually processed through prior written agreement with the user.
Subscriptions are taken in compliance with UK Spam Laws detailed in the Privacy and Electronic Communications Regulations 2003. All personal details relating to subscriptions are held securely and in accordance with the Data Protection Act 1998. No personal details are passed on to third parties nor shared with companies / people outside of the company that operates this website. Under the Data Protection Act 1998 you may request a copy of personal information held about you by this website's email newsletter program. A small fee will be payable. If you would like a copy of the information held on you please write to the business address at the bottom of this policy.
Email marketing campaigns published by this website or its owners may contain tracking facilities within the actual email. Subscriber activity is tracked and stored in a database for future analysis and evaluation. Such tracked activity may include; the opening of emails, forwarding of emails, the clicking of links within the email content, times, dates and frequency of activity [this is by no far a comprehensive list].
This information is used to refine future email campaigns and supply the user with more relevant content based around their activity.
In compliance with Spam Laws and the Privacy and Electronic Communications Regulations subscribers are given the opportunity to un-subscribe at any time through an automated system. This process is detailed at the footer of each email campaign. If an automated un-subscription system is unavailable clear instructions on how to un-subscribe will by detailed instead.
External Links
Although this website only looks to include quality, safe and relevant external links, users are advised adopt a policy of caution before clicking any external web links mentioned throughout this website.
The owners of this website cannot guarantee or verify the contents of any externally linked website despite their best efforts. Users should therefore note they click on external links at their own risk and this website and its owners cannot be held liable for any damages or implications caused by visiting any external links mentioned.
Adverts and Sponsored Links
This website may contain sponsored links and adverts. These will typically be served through our advertising partners, to whom may have detailed privacy policies relating directly to the adverts they serve.
Clicking on any such adverts will send you to the advertisers website through a referral program which may use cookies and will track the number of referrals sent from this website. This may include the use of cookies which may in turn be saved on your computers hard drive. Users should therefore note they click on sponsored external links at their own risk and this website and its owners cannot be held liable for any damages or implications caused by visiting any external links mentioned.